Barbara Johnson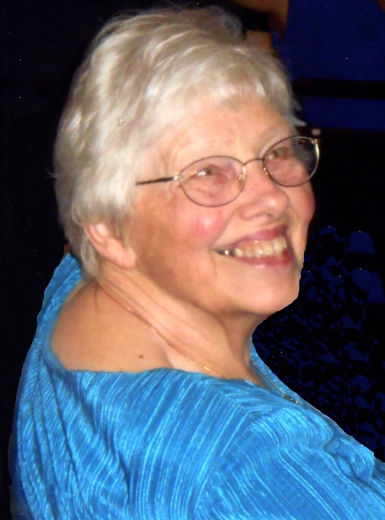 Barbara Ruth Taylor Johnson, age 87, passed away at Saint Marys Hospital in Rochester, MN on Monday, Aug. 3, 2020. Due to COVID-19, a private graveside service will be held.
Barbara Ruth Taylor Johnson was born Jan. 16, 1933, in Forest City, the daughter of Carroll and Helga (Bartleson) Taylor. She graduated from Forest City High School in 1950. On Sept. 7, 1951, Duane (Dick) Johnson and Barbara Taylor were united in marriage. They made their home in Thompson.
Barb was a wonderful homemaker. When her daughters were older, she worked outside the home as a clerk at Thompson Food Center as well as managed the store in later years. When the store was sold, Barb used her skills as a baker and was employed by Waldorf College. She retired in 1994. Barb was active in her church and community.
She loved reading and served on the Thompson Public Library Board. She also enjoyed her flower gardens, baking, quilting and especially spending time with her family. She resided at Hidden Creek Assisted Living in Albert Lea, MN the last two years of her life.
She is survived by her daughters: Nancy (Irvin) Nehring, Ellen (Michael) Holstad, and Holly Johnson (Damon Followill); grandchildren: Mark (Karen) Nehring, Timothy (Elizabeth) Nehring, Cassondra (Logan) Willmert, Mikaella Holstad, Ardianna Johnson, Cheye Johnson and Anthony Johnson; great-grandchildren: Faith, Elizabeth and Brian Nehring, Sienna and Gabriella Nehring, MacKenzie, Caleb and Leah Willmert; brothers: Charles (Eileen) Taylor and Dennis Taylor; brother-in-law, Dennis (Amelia) Olson; sisters-in-law: Ann Olson and Sandra Taylor; as well as special family friend, Jim Moon; along with numerous cousins, nieces and nephews.
Barb was preceded in death by her parents; her husband of almost 60 years; daughter, Carolyn: brother, Kenneth Taylor: sister-in-law, Julie Taylor; parents-in-law: Walter and Olga Olson; and niece, Denise Olson.
Memorials in Barb's honor may be donated to the Thompson Public Library, Minnesota State Services for the Blind or Mayo Clinic Hospice.
Bonnerup Funeral Services in Albert Lea, MN is assisting the family. Cards of condolences may be sent to the Johnson family at Bonnerup Funeral Service, 2210 East Main, Albert Lea, MN 56007 or www.bonnerupfuneralservice.com
Category:
The Buffalo Center Tribune
The Buffalo Center Tribune
PO Box 367
Buffalo Center, IA 50424
Phone: 641-562-2606
Fax: 1-800-340-0805
Email: bctrib@wctatel.net
Mid-America Publishing
This newspaper is part of the Mid-America Publishing Family. Please visit www.midampublishing.com for more information.