Betty Delgado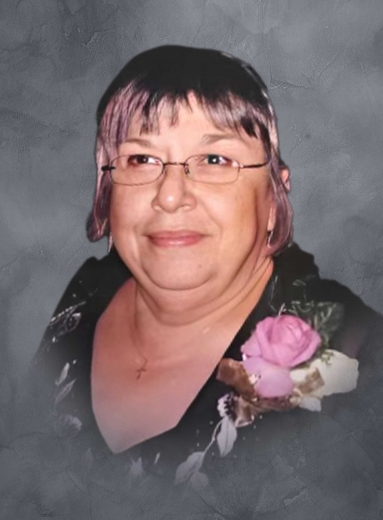 Betty Jean Delgado, 76, of Buffalo Center, passed away peacefully on Sunday, March 5, 2023 at the Rotary Club of Eagle Grove Homes in Eagle Grove, Ia.
A memorial service for Betty will be held at 1 p.m. on Monday, March 13, 2023 at Schott Funeral Homes, Mittelstadt Chapel, 902 E. Main St, in Lake Mills, with Pastor Denise Lindemann, a St. Croix Hospice Chaplain officiating. Inurnment will be in North Prairie Lutheran Cemetery, rural Lake Mills. There will be a time of visitation one hour prior to the memorial service and a light luncheon will follow the service.
Betty's wishes were for everyone to dress in bright, cheerful or floral pattern clothing to be reminded that this is a celebration of her life and it was a life well lived!
A live stream of Betty's memorial service will be broadcast beginning at 12:55, Monday. Go to www.schottfuneralhomes.com, click on Betty's name, go to her Tribute Wall, and you will find the link to the live stream.
Memorials may be directed to St. Jude Children's Research Hospital www.stjude.org.
Betty Jean (Kloster) Delgado was born to parents John and Bernice (Hesby) Kloster on August 16, 1946. She attended and graduated from Lake Mills High School in 1964. She went on to receive her Bachelor of Science degree in nursing from the University of Oregon-Portland.
Betty was a wonderful mother, compassionate nurse, and thoughtful volunteer. She was active with church, teaching Sunday school and confirmation classes through the years, worked at the local library, and was involved with the Blue Earth Valley Concert Association.
She is survived by her daughters, Ana Delgado (Allain Rogers) of Davis, Calif. and Victoria (Mark) Palmer of Wabasso, Minn.; granddaughter, Juniper Rogers; grand-puppies, Opie (Ana) and Sophia (Victoria); brothers Duane Kloster of Buffalo Center, and Mark (Suzette) Kloster of Buffalo Center; nieces Sara (Patrick) of Huffman, Texas, Laura (Lucas) Brown of Magnolia, Texas, and nephew Ryan (Kisha) Kloster of Bellville, Texas; great nieces and nephews Jenna, Lila, Cooper and Davis.
Betty was preceded in death by her parents John and Bernice Kloster; husband Reuben Delgado; uncles and aunts, Andrew and Doris Kloster, Helmer and Maurine Osheim, John and Margaret Osheim, Curtis Hesby, Thea Peterson, Steve and Inga Waite, Olaf Kloster, Alma Rygh, Anna (Kloster), Julia (Kloster).
You can contact the family with on-line condolences at: www.schottfuneralhomes.com 641-592-0221
Category:
The Buffalo Center Tribune
Mid-America Publishing
This newspaper is part of the Mid-America Publishing Family. Please visit www.midampublishing.com for more information.