Dale Heitland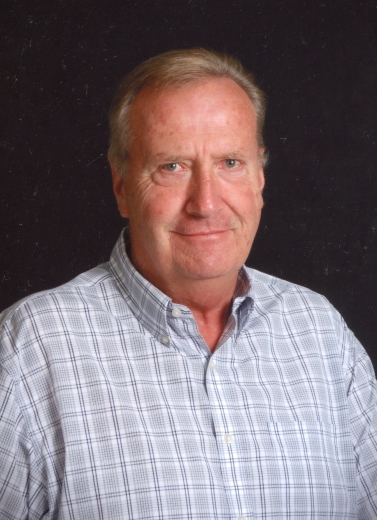 Dale R. Heitland, 70, of Clear Lake, formerly of Buffalo Center, departed this life on Wednesday, May 27, 2020 at Mercy One in Mason City. A Celebration of Life gathering will be held at Heritage Park in Forest City from 4–7 p.m. on Saturday, August 8.
Dale was born Dec. 26, 1949 in Buffalo Center, the son of Clarence and Gladys (Aukes) Heitland.
Dale was married to Carol McGregor on Aug. 24, 1968. Together they built a loving family, a wealth of amazing friends, and a small business. They began their life together in Clear Lake and in 1980 moved their family and Dale's Body Shop to Forest City. He owned and operated the Body Shop for 29 years until he was unable to work due to his MS diagnosis. He took great pride in the fact that his daughter, Kendra, has successfully carried on the family business, and that his grandson, Derek, works there.
Dale loved boating with his family at Clear Lake and especially Okoboji. He loved to have fun and social gatherings. He worked hard and played hard. He has brought much laughter and fun memories with family and friends.
In the last 20 years, he built and restored Farmall Tractors, went on tractor rides and participated in tractor pulls. He had a wealth of knowledge and was a person that always knew just what to do in any situation. If there was something that needed to be fixed, Dale could do it. Dale went above and beyond in his work and life and strived to do his best. He designed and made all of his lifts and many gadgets to help him at his home and for his hobby of restoring tractors.
He took great joy in having visits from his grandkids, his great-grandson Wyatt, friends and family. In 2018, Dale was diagnosed with ALS. After many years of declining health, it brings the family peace knowing that he is not suffering anymore.
He is survived by his wife, Carol; two daughters: Kendra (Eric) Amundson of Leland and Kayla (Brian) Meredith of Kansas City; six grandchildren: Derek (fiancé Shyenne) Amundson of Thompson, Halie (Bryce) Munson of Forest City, Ben, Luke, Carlie and Nathan Meredith of Kansas City: one great-grandchild Wyatt Munson; two sisters: Leona VanHove and Judy Hanson; one brother, Jerry (Laura) Heitland; sister-in-laws: Marge Crittenden and Donnette McGregor; brother-in-law, Roger (Barbara) McGregor; many nieces and nephews and lots of friends.
Dale was preceded in death by his parents: Clarence and Gladys (Aukes) Heitland, in-laws: Forrest and Sena McGregor, infant son; sister, Donna Bredeson; brother-in- laws: Carroll VanHove, Carter Crittenden, Dale Bredeson, Don Hanson, Vernon McGregor; and niece, Cindy VanHove.
Cards may be sent to 304 S. Shore Dr., Clear Lake, IA 50428. In lieu of flowers, the family requests donations to the ALS Association, the Iowa Chapter. Donations can be made at http://webia.alsa.org
Schott Funeral Home in Forest City is assisting the family. To leave an online condolence, visit www.schottfuneralhomes.com
Category:
The Buffalo Center Tribune
Mid-America Publishing
This newspaper is part of the Mid-America Publishing Family. Please visit www.midampublishing.com for more information.