Gary Carlson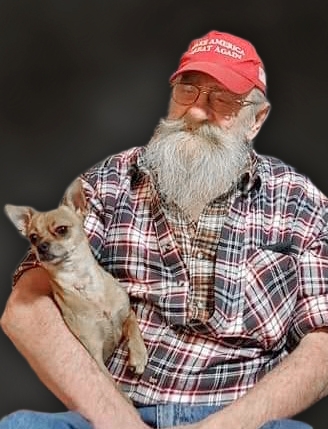 Gary Carlson, 73, of Buffalo Center, died Wednesday, Jan. 4, 2023 in rural Lakota. A memorial service was held at 2:00 p.m. Monday, Jan. 9, 2023, at the Heritage Town Center in Buffalo Center. Burial was at Swea Township Cemetery in Swea City. Visitation was from 12:30 to 2:00 p.m. at the Heritage Town Center.
Gary Lee Carlson, son of Maurice and Doris (Gangsted) Carlson, was born September 18, 1949, in Estherville. He attended high school at Lakota and graduated with the class of 1967. After high school, he attended a trade school in Kansas City for spray painting.
After school, he worked for Winnebago for 25 years before working at a salvage yard that he owned.
Gary enjoyed having beers with family and friends, and he especially enjoyed his sidekick Peanut – his companion dog.
Gary was a member of the First Reformed Church in Buffalo Center.
He is survived by his children Chad Carlson of Pierce, NE, Tracie (Brian) Schnell of Graettinger, and Linda Carlson of Estherville; nine grandchildren; two great-grandchildren; siblings Duane Carlson of Louisville, KY, Sandra Moore of Armstrong, Peggy Umscheid of Estherville, and Dennis Carlson of Estherville; and his dog Peanut.
Gary was preceded in death by his parents; son Chris; and granddaughter Tiara.
Online condolences may be made to www.oakcrestfuneralservices.com
Category:
The Buffalo Center Tribune
The Buffalo Center Tribune
PO Box 367
Buffalo Center, IA 50424
Phone: 641-562-2606
Fax: 1-800-340-0805
Email: bctrib@wctatel.net
Mid-America Publishing
This newspaper is part of the Mid-America Publishing Family. Please visit www.midampublishing.com for more information.