George Good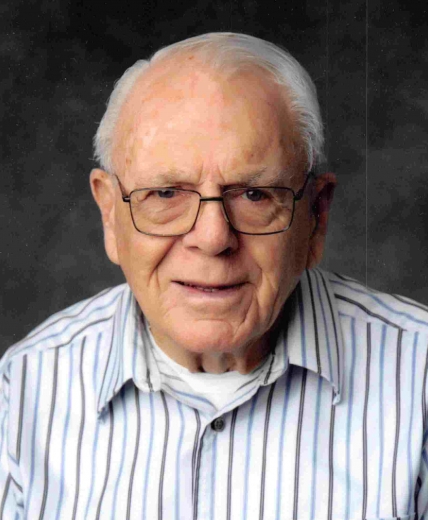 George M. Good, of Lakota, went to Heaven July 28, 2022, at the age of 86 at the Kossuth Regional Health Center. He'd fought valiantly for decades with kidney and heart failure.
Services will be held this Saturday, Aug. 6, 2022 at 2:00 p.m. at River of Life Worship Center in Blue Earth, MN. There will also be a Celebration of Life at the Eagle Center in Lakota on Saturday, Sept. 17 from 2 to 6 p.m. with a service and military honors beginning at 2:00 p.m. All are welcome to attend.
George was born May 6, 1936 in Greensburg, PA. He graduated from Greensburg High School, a star athlete. He was offered a football scholarship to play for Penn State and was recruited by the Cincinnati Reds to play in their farm league. As a young animal lover, he washed elephants for Ringling circus and cared for racing greyhounds. George served his country faithfully as a Marine lance corporal at Camp Lejeune. Once out of the military, George became a sheet metal engineer in the HVAC industry in South Florida, where he met his wife, Gwen, a Bierstedt from Lakota. They moved back to the family home in 1999.
George was known for being able to fix almost anything. When he wasn't busy in his workshop, he loved golfing and cards with his buddies, camping, building puzzles, and watching pro golf and westerns. George was known for his strong faith and service to the church. Though he was big and strong, he had a tender heart and was loved by young people, the elderly, and animals alike.
George is survived by his loving wife Gwen; his sons Tony and Scott, Cathy, JD, and Rob; daughters Julie and Lenae; grandchildren Jessica, Justin, Paul, Hannah and Zack, and great grandchildren Piper, Rooney, Ian, Sam and Magnus, Gage, Gavin and Garen. He is predeceased by his parents George M. Good, Sr and Josephine Mc Farland Good, Art and Emma Bierstedt, his sister Margaret, his daughter Jean, and niece Peggy.
If desired, in lieu of flowers, friends may make memorial donations to Lakota Hunting with Heroes.
Oakcrest Funeral Services of Bancroft in charge of arrangements. Online condolences may be made to www.oakcrestfuneralservices.com
Category:
The Buffalo Center Tribune
Mid-America Publishing
This newspaper is part of the Mid-America Publishing Family. Please visit www.midampublishing.com for more information.