Janet Elman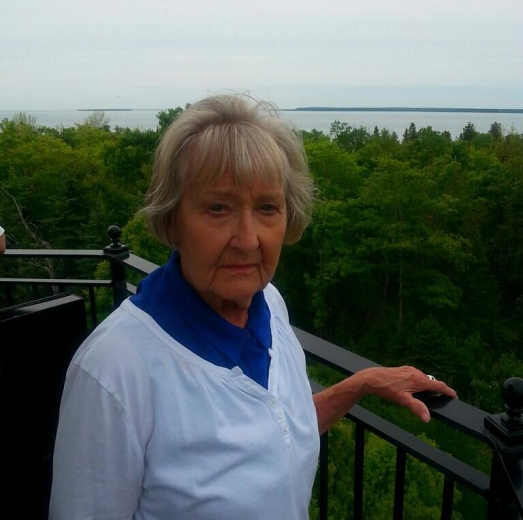 Janet Kay Elman of Weatherford, Texas went to her eternal home surrounded by family on Thursday, June 8, 2023, at the age of 85 following an acute illness.
 She was born on January 31, 1938,  in Buffalo Center, Iowa to Harold "Bud" Elman and Viola Sickels Elman.  Janet joined older brother, Jerry, and later younger brother Don completed the family.  Being a middle child between two brothers, she willingly admitted she was a tomboy.
Janet attended a rural school until the family moved into town where she graduated from Buffalo Center High School in 1955.  She was a cheerleader, played in the band, and continued to be a proud Bison, even collecting buffalo paraphernalia through the years. She attended North Iowa Teacher's College and Weatherford College pursuing a degree in elementary education/childcare. While life interrupted her education, Janet's passion for children was displayed through the years caring for hundreds of children.   
In 1957 Janet married Richard Faber, a union to which daughters, Vicky and Kristi, were born. Following Richard's tragic death in an automobile accident, Janet married Duane Schutter in 1961 and had a son, David.
Once single again, the opportunity to move to Texas presented itself, so off she went.
Janet enjoyed tending the soda fountain at Miller Drug Store in Buffalo Center and was briefly employed at Winnebago Industries in Forest City, IA. She retired from GTE, now Verizon, following a 25-year career.  Not one to really retire, Janet continued to follow her servant heart providing childcare, protecting children through Court Appointed Special Advocates (CASA), and coordinating services at the AIDS Resource Center.  Following retirement Janet volunteered in numerous capacities. 
Janet was a lifelong member of the Methodist Church, actively involved as a Sunday school teacher, church treasurer, nursery attendant, and choir member. She belonged to the United Methodist Women, Ladies Circle, assisted with the newsletter, and frequently contributed meals for church functions. 
She was preceded in death by her parents, her first husband Richard Faber, and brother Jerry Elman. 
Janet is survived by her children Vicky Martin-Green (Dan) of Jacksboro, TN; Kristi Bradbury (Mike) of Weatherford, TX; and David Schutter (Mary) of Owatonna, MN.  Also surviving are her grandchildren Brandon Becker (Jenn) of Sylvan Lake, MI; Beau Bradbury (Nancy) of Weatherford, TX; Rachel Nielsen (Matt) of Owatonna, MN; and Alyssa Jackson (Jordan) of Longmont, CO.  Last but definitely not least, her only great-grandchild and her pride and joy, Thomas Nielsen of Owatonna, MN.  
The most important aspect of Janet's life was being supportive of and spending time with her children, grandchildren, and great-grandchild.  She often made trips across the country to attend her grandchildren's school and sports events, graduations, and marriages.  Grandma Janet was a constant cheerleader for her family, and often spoke about her pride in all of them.  Her daily prayer list was long, but her immediate family was at the top each day. 
The family would like to thank Tami of Beyond Faith hospice for the care and compassion she showed our family in the final days. 
A come and go "Celebration of Life" will be held at the Heritage Town Center in Buffalo Center, Iowa on Monday, July 3 from 10:00 a.m.-12:00 noon. A private interment will be held at Olena Mound Cemetery, Buffalo Center.
In lieu of flowers, please consider donating in Janet's honor to St. Jude Children's Research Hospital in Memphis, TN.  The hospital was founded while Janet lived in Memphis, and she made donations for years to combat children's cancer. https://raise.stjude.org/fundraiser/4767117
Category:
The Buffalo Center Tribune
Mid-America Publishing
This newspaper is part of the Mid-America Publishing Family. Please visit www.midampublishing.com for more information.