Karmel Evans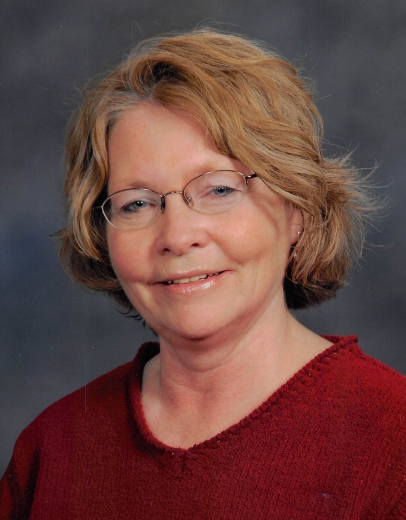 Karmel Faye Evans, 69, of Buffalo Center, died Sunday, July 25, 2022, at Lakes Regional Health Care Center in Spirit Lake. Karmel was a member of Bethlehem Lutheran Church in Buffalo Center, where her funeral will be held at 10:30 a.m. on Thursday, July 28, with Pastor Eric Hullstrom officiating. Burial will take place at West Lutheran Cemetery in Rake following the funeral service. Visitation will be held at Bethlehem Lutheran Church from 5 to 7 p.m. on Wednesday, July 27.
Karmel Faye (Quame) Evans was born on May 15, 1953, in Albert Lea, MN, the daughter of Robert and LaVonne (Sandum) Quame of Rake. Karmel attended Rake Community School and graduated in 1971. She went on to attend Waldorf College and obtained a degree as a medical secretary in 1973.
On May 3, 1975, she was united in marriage to Mark Evans at Zion Lutheran Church in Rake. Mark and Karmel made their home in Buffalo Center, where they raised their family. They became members of Bethlehem Lutheran Church. Karmel worked as a medical secretary in Mason City, Blue Earth, MN, and Buffalo Center. She spent over three decades working at Timely Mission Nursing Home in Buffalo Center as a certified medication aide, certified nurse's aide, and housekeeper.
Karmel loved her family, especially her children and grandchildren. She especially loved going to their multiple activities and sporting events. Reading, journaling, and socializing with friends and family were some of her favorite ways to spend time. As Karmel and Mark brought up their two children, they really enjoyed camping throughout the Midwest with family and friends. She was a member of Christian Women's Club, based out of Buffalo Center. A Norwegian at heart, she enjoyed visiting with anyone and everyone and made friends wherever she went.
Karmel will be remembered for her kindness towards others, as she was always helping those in need. A devoted wife, mother, grandmother, and friend; she will be missed dearly.
She is survived by her son Joseph (Stacy) Evans of Blue Earth, MN; daughter Erin (Alex) Brandenburg of Lake Mills; eight grandchildren: Tyler Beveridge, Mark, Ethan, and Isaac Evans, Natalie, Stephen, Gabrielle, and Thomas Brandenburg; sister Beth (Fred) Nelson; father- and mother-in-law Bart and Irene Evans; brothers-in-law Steve, Scott (Kathy), and Jim Evans; sister-in-law Nancy (Dave) Dreeszen; aunts Peggy (Alvin) Smidt and Glennis Pearson; and several nieces and nephews. Karmel was preceded in death by her husband Mark, parents Robert and LaVonne, infant brother, and her maternal and paternal grandparents.
In lieu of flowers, please direct memorials to either National Multiple Sclerosis Society or Humane Society of North Iowa. To leave a tribute, visit www.oakcrestfuneralservices.com
Category:
The Buffalo Center Tribune
Mid-America Publishing
This newspaper is part of the Mid-America Publishing Family. Please visit www.midampublishing.com for more information.