Lois Elson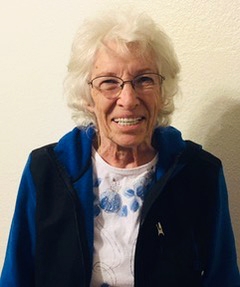 Lois Marie Elson, age 81, of Phoenix, AZ, formerly of Buffalo Center, passed away on Monday, June 1, 2020. A memorial service will be held at a later date.
Lois was born Nov. 17, 1938 in Buffalo Center, the daughter of John and Alta Finlayson.
In lieu of flowers, the family requests donations to Hospice of the Valley for their Palliative Care for Dementia program. Donations can be made in memory of Lois online (https://hov.org/donate/) or via mail (Hospice of the Valley - Fund Development Office, 1510 E Flower Street, Phoenix, AZ 85014-5656).
Category:
The Buffalo Center Tribune
Mid-America Publishing
This newspaper is part of the Mid-America Publishing Family. Please visit www.midampublishing.com for more information.