Lois Holst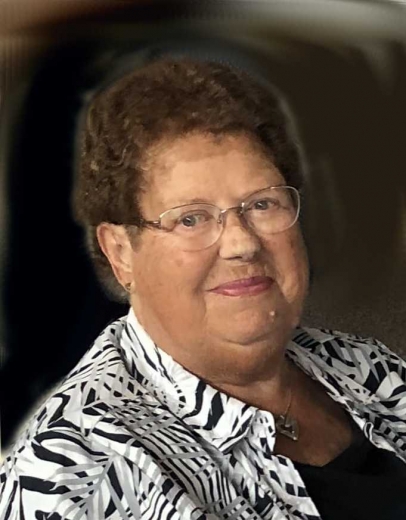 Lois M. Holst, age 88, of Forest City, died on Thursday, Jan. 19, 2023 at MercyOne Medical Center-North Iowa in Mason City.
A funeral service for Lois was held at 10:30 a.m. on Tuesday, Jan. 24, 2023 at Immanuel Lutheran Church, 246 S. Clark St. in Forest City, with Pastor Rod Hopp and Pastoral Intern Elizabeth Carr officiating. Visitation was on Monday, Jan. 23, from 5:00 to 7:00 p.m. at Schott Funeral Homes-Mittelstadt Chapel, 902 E. Main St. in Lake Mills and continued one hour prior to the service at the church on Tuesday. Burial will be in Rose Hill Cemetery in Thompson.
Lois Marie (Finer) Holst was born on May 26, 1934 in Thompson, the daughter of Rudolph and Evelyn (Anderson) Finer. She was baptized and confirmed at Bethany Lutheran Church in Thompson. She attended and graduated from Thompson High School in 1952.
Before graduation, Lois began working at Forest City Bank & Trust, and she remained in the banking business for 52 years.
Lois married the love of her life, Ralph Holst, on July 21, 1954 at Bethany Lutheran Church in Thompson, and the couple was blessed with four children: Mike, Janet, Nancy, and Bryon.
Lois kept active in many ways: she and Ralph were youth group leaders at Our Savior's Lutheran Church in Leland, Lois belonged to the Leland Study Club where she was the treasurer for many years, she was a R.S.V.P. volunteer at the Lake Mills Community School, was the tour organizer for Fun With Friends (a travel group for the bank), and she was a long standing member of Immanuel Lutheran Church in Forest City.
An avid baker, Lois was known for her lefse and her Christmas goodies, serving them annually at the bank and at family gatherings. Lois loved traveling and camping with Ralph, her sister and brother-in-law Ruby & Dick Olson, and with good friends Vi & Ray Albers.
She adored having her grandchildren and great-grandchildren around.
Those left to cherish Lois' memory are her children Mike (Lorna) Holst of Goodell, Janet (Bernie) Scroggins of Fayette, Nancy Toenges (Doug Driscoll) of Bronson, MI, Bryon (Denise) Holst of Forest City, and a bonus child, Sally (Dennis) Klawitter of Wausau, WI; grandchildren Adam (Jessica) Walz, Nikki (Jarrett) Lettner, Brad (Corrine) Toenges, Jason Toenges, Ryan (Lisa Lopez) King, Jeremy (Jessica) King, Iva Scroggins, Heather (Phil Tran) Scroggins, Kylie (Jake) West and Rachel Holst; and great-grandchildren, Ryan Jr. "R.J.", Aleczander, Husq-varna, Aloeishes, Zackaryea, Gabrielle "Gabby" and Octavious.
She is also survived by her siblings, Keith (Bev) Finer, Ruby Olson, Kenneth (Sue) Finer, and Barb (Ron) Thompson; as well as many nieces, nephews, cousins and friends.
Lois was preceded in death by her parents Rudolph and Evelyn Finer; husband Ralph in 2019; granddaughter Christine Holst; siblings and their spouses Eileen (Jim) Strong, Virginia (Bob) Severson, Ardis (Joe) Olson, Vincent (Eunice) Finer, Marjorie (Alvin) Senne, and Junior (Joan) Finer; brother-in-law Richard Olson; two nieces, Beverly (Olson) Heinlen and Dawn (Finer) Margro; and a nephew Jeff Olson.
Memorials may be directed to Immanuel Lutheran Church, 246 S. Clark St., Forest City, IA 50436; to the American Macular Degeneration Foundation, PO Box 515, Northampton, MA 01061-0515 www.macular.org; or to the American Diabetes Association, PO Box 7023, Merrifield, VA 22116-7023 www.diabetes.org.
You can contact the family with on-line condolences at www.schottfuneralhomes.com
Category:
The Buffalo Center Tribune
The Buffalo Center Tribune
PO Box 367
Buffalo Center, IA 50424
Phone: 641-562-2606
Fax: 1-800-340-0805
Email: bctrib@wctatel.net
Mid-America Publishing
This newspaper is part of the Mid-America Publishing Family. Please visit www.midampublishing.com for more information.