Lynelle Roberts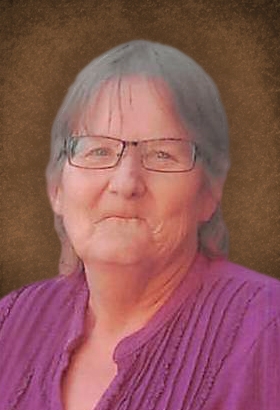 Lynelle Roberts passed away on March 3, 2023, at United Hospital District in Blue Earth, Minn. A visitation for Lynelle Roberts, 68, of Lakota, will be held 5-7 p.m., Monday, March 13, 2023 at Oakcrest Funeral Services – Winter Chapel in Buffalo Center.
Lynelle Faye, daughter of Edward and Irene (Boehm) Winter, was born June 24, 1954, in Buffalo Center. She was raised in and graduated from Buffalo Center High School. Lynelle was united in marriage with David Roberts on September 20, 1975, in Austin, Minn. The couple settled in Buffalo Center, where they raised their two children, Nathan and Nichole. Lynelle and David moved to Lakota in 2002 and have resided there ever since. Lynelle was a caretaker for her parents and others. She worked several years at Timely Mission nursing home in Buffalo Center where she cared for others.
Lynelle loved vegetable and flower gardening and canned the fruits of her labor. She also did a lot of baking. Lynelle enjoyed going to garage sales and talking to people. She and David went camping for many years, and frequently took their children on camping trips to Crystal Lake. She loved being a grandma, and spent much time caring for her grandchildren. Lynelle was a member of First Reformed Church in Buffalo Center.
Survivors include her husband of 48 years, David Roberts, of Lakota, IA; children Nathan (Mindy) Roberts of Lake Mills, IA and Nichole (Shay) Schumacher of Lakota, IA; grandchildren: Skyler, Tristan, Keegan, Micah, Vada, Kiarra, Alexus, and Sawyer; and great grandchildren Jack, Rhett, and Colben. Also surviving are her siblings Lyle Winter, Lynda (Tom) Schmitz, Lyndall Winter, and Lysa Vogt; sister-in-law Barb (Bill) Sterling; and brothers-in-law John and Mike Roberts. Lynelle was preceded in death by her parents, parents-in-law Fred and Doris Roberts, sisters-in-law Janet and Nancy Winter, and brothers-in-law Clifford and Ronnie Roberts.
Category:
The Buffalo Center Tribune
Mid-America Publishing
This newspaper is part of the Mid-America Publishing Family. Please visit www.midampublishing.com for more information.