Mary K. Jordahl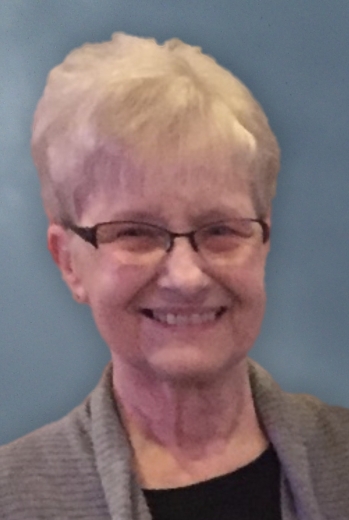 Mary Jordahl, 74, of Buffalo Center passed away at her home with family by her side on Feb. 13, 2023, after five years of fighting with cancer.   A funeral service was held on Saturday, Feb. 18, 2023, at 11:00 a.m. at Zion Lutheran Church in Rake with Pastor Doug Rokke officiating. Burial took place at East Lutheran Cemetery near Rake. Visitation was held on Friday, Feb.17, 2023, from 5:00 p.m. to 7:00 p.m. at Zion Lutheran Church in Rake. Mary Kathryn (Miller) Jordahl was born November 29, 1948 in Fairmont, Minn., daughter of Warren and Ruby (Mertz) Miller. She grew up in Fairmont and graduated from Fairmont High School with the class of 1960. Following high school, Mary attended St. Barnabas Hospital of Nursing in St. Paul.             
On August 24, 1968, Mary was united in marriage to Burton Jordahl at St. Paul Lutheran Church in Fairmont. She then continued her nurses training at Naeve Hospital in Albert Lea, while Burton worked for Wilson and Company in the offices. Mary graduated with a nursing degree in May of 1970. She worked as a nurse at the Buffalo Center Hospital until it closed, then for Park Clinic and Mercy Clinic, all in Buffalo Center.
In September of 1970, Mary and Burt moved to Iowa where Burt farmed. For a city girl that would never marry a farmer, Mary found herself driving tractor and chasing pigs on the farm.   
She finished her career in nursing at Timely Mission Nursing Home in Buffalo Center until her retirement due to starting cancer treatments. After her health allowed her to work again, she taught CNA classes at NIACC in Mason City. She also worked as a school nurse when she was needed. Mary was a volunteer for the Buffalo Center Ambulance as a crew member.
Mary was a dedicated nurse and never complained about having to work extra hours or a double shift at times. She treated everyone with dignity and respect.            
Mary was a great wife, mother, and grandmother. She was the rock of the family and will be greatly missed. She always made the rough road smooth. She will never be forgotten. She especially enjoyed her grandchildren; they were the center of attention when they came to visit. Mary always enjoyed making holidays come to life. Everyone enjoyed coming to Grandma's house for great food and treats. The house was always full of love.         
Mary was a member of the Zion Lutheran Church in Rake. She taught Sunday school and served on various church boards. She knows her Lord and Savior Jesus Christ and faithfully attended church.            
Mary never gave up and was strong until the end. She may be gone from our sights but will never be forgotten in our hearts.  
Mary is survived by her husband of 54 years, Burton Jordahl; sons Jeffrey Jordahl and Michael (Hope) Jordahl; daughter Kathryn (Dana) Greensky; grandchildren, Angelia Jordahl, Spencer Jordahl, Austin (Whitney) Jordahl, Ivey Greensky, Parker Greensky, and Brogyn Greensky; sisters Sue Parsons and Carol Biehn; and brothers-and-sisters-in-law Richard (Darlene) Jordahl, Janice (Ted) Wiedenman, and Gene (Jackie) Jordahl.
Preceding her in death are her parents, infant sister Helen, and brother Warren William "Bill" Miller. Online condolences may be left at www.oakcrestfuneralservices.com.   
Category:
The Buffalo Center Tribune
Mid-America Publishing
This newspaper is part of the Mid-America Publishing Family. Please visit www.midampublishing.com for more information.