Morris Wortman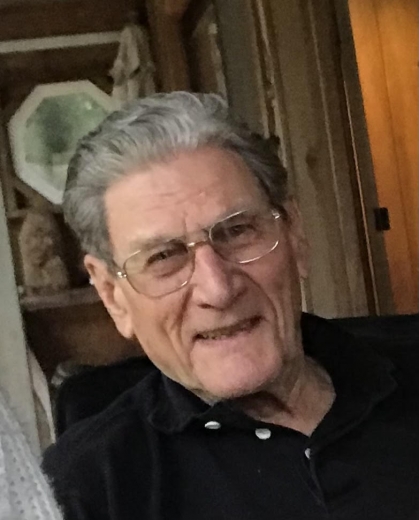 Morris Allen Wortman, 91, of Medford, Ore. lived a full life and passed away peacefully on February 6, 2023, surrounded by his family in Medford.
Interment was Wednesday, Feb. 15 at 11:00 a.m. at Memorial Gardens, 1395 Arnold Lane, Medford, Oregon. Friends and family were invited to pizza and chicken at Angelo's Pizza, 2161 West Main St., Medford, from 12-2:00 p.m. Wednesday, Feb. 15, 2023.
Morris Allen Wortman was born on May 12, 1931, to Ernest and Myrtle Wortman. Mory grew up in Lakota where he met the love of his life, Florence Olson Wortman. They were married for 62 years. Mory's family was a true "heart of America farm family" and recent trips to Iowa were filled with loving reunions of family and friends. Morris was a Korean War veteran and a member of the Marine Corps. He was also an avid fantasy football league member since 1982 and a proud Teamsters member.
After they married, Mory and Flo moved to California to be with family and eventually settled in Medford, Ore. with Florence's sister and brother-in-law, Donna and Lloyd Herbers, where they built their own home and raised chickens and cows on their little farm. Their children attended Sacred Heart and St. Mary's Catholic Schools, where the entire family made a lifetime of friends.
Morris was an exceptional father and grandfather who enjoyed taking his family fishing. Mory enjoyed talking on the phone with relatives and friends. His phone calls will be missed.
Mory is preceded in death by his beloved wife Florence, daughter Connie Tanner, and son-in-law Chuck House.
He is survived by his children Marty Wortman, Peggy House, and Randy Wortman, as well as grandchildren Carrie Cormos, Mathew Getz, Geneva Wiki, Thomas Wortman, Amanda and Michael House; great-grandchildren Jacob Getz, Zane Morgan, Samuel and Benjamin Cormos, Te Maia, Keeya and Ani Wiki; and Keehl and Wils Wortman; and great-great-granddaughter Arya Getz.
He will be deeply missed, by golly, but always remembered.
Category:
The Buffalo Center Tribune
Mid-America Publishing
This newspaper is part of the Mid-America Publishing Family. Please visit www.midampublishing.com for more information.