Neoma Boyken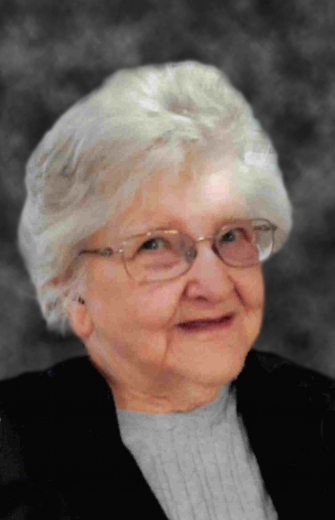 Neoma Cecile Boyken, age 89, died Sunday, June 18, 2023, at Hancock County Health System in Britt.
A funeral service for Neoma was held at 10:30 a.m. on Thursday, June 22, 2023 at Immanuel Lutheran Church, Titonka. Burial was held in Immanuel Lutheran Cemetery with a visitation held one hour prior to the service at the church.
Neoma Johnson was born April 3, 1934 in Belmond, the daughter of Harold and Peggy (Ladd) Johnson. She grew up in Belmond and graduated from Belmond High School in 1952. Following high school, she worked at a clothing store in Belmond, helped local farmers, and babysat.
On December 13, 1959, she was united in marriage to Roger Boyken at Immanuel Lutheran Church in Titonka. Following her marriage, Neoma embraced life on the farm, working alongside Roger. Neoma also babysat and enjoyed spending time with children.
One of Neoma's greatest joys in life was indulging in various hobbies. She found joy in spending time outdoors and engaging in activities such as playing horseshoes, mowing the lawn, tending to her beautiful garden, and preserving her harvest through canning. She also enjoyed unraveling the stories and lineage of her ancestors. Neoma possessed love for the celebration of Christmas and spending time with her family. She was an active member of Immanuel Lutheran Church teaching bible study, Sunday school, and serving on the ladies church circle.
She is survived by her son, Steve Boyken of Lakota; sister-in-law, Sue Johnson; brother-in-law, Duane (Shirley) Boyken; and many nieces and nephews.
Preceding her in death are her parents; husband; daughters, Darla Boyken, Debra (Bruce) Kamp; brothers, Duane J. Johnson and Dustin J. Johnson; and brother-in-law, Virgil Heifner.
Online condolences may be left at www.oakcrestfuneralservices.com
Category:
The Buffalo Center Tribune
Mid-America Publishing
This newspaper is part of the Mid-America Publishing Family. Please visit www.midampublishing.com for more information.