Ordel Dickmeyer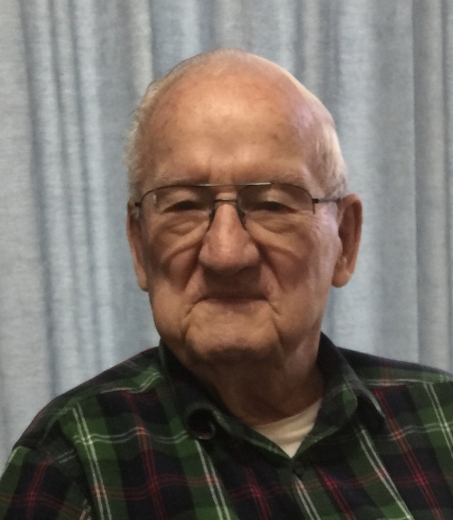 Ordel French Dickmeyer, age 92, of Britt, formerly of Buffalo Center, passed away quietly in his sleep, Thursday, July 23, 2020 in Britt. A memorial service honoring both Ordel and Esther Dickmeyer will be held at the Buffalo Center United Methodist Church in 2021, at a time yet to be determined. Everyone who knew Ordel and Esther Dickmeyer cannot help but think how poetic and fitting it is that two people who were always by each other's side modeling what a loving and respectful union looks like, should share their memorial service and be wished Godspeed together.
Ordel, always known as Dick, was born in Bradgate, on Nov. 9, 1927. Dick left school to join the Navy and was on the minesweeper, USS Thompson during World War II. He returned home to Iowa to complete his education at Burt High School. It was during that time that he met his future bride, the love of his life, Esther Abbas, at a roller skating rink. Dick rejoined the Navy after graduation and was stationed at Sand Point Naval Base in Seattle, Washington. Esther and Dick were married in August 1949 in Seattle. That love story endured for over 70 years.
Dick retired from the Navy at the young age of 36. Although he was in the Navy for 20 years, only one relocation was involved. In 1963, the family moved to Flat Rock, MI, where Dick was stationed at Grosse Ile Naval Base. He moved his family back to Bothell, WA in 1967 and began a second career working for the City of Bellevue. He and Esther lived in Bothell and Woodinville, WA until 1994 when they moved "home" to Buffalo Center. Although they traveled extensively all across the country, Iowa was always their favorite place. They moved to Britt in 2018.
Dick was a member of the Buffalo Center United Methodist Church serving as trustee for numerous years. He was also a member of the American Legion and volunteered generously and frequently in his community. Ordel was a talented wood worker and mechanic and there were very few broken things he couldn't fix and no request for help he would deny.
He is survived by his two children: Barbara (Norm) and Robert (Deborah); five grandchildren; and nine great- grandchildren.
Dick's beloved wife, Esther, passed away by his side in January of this year.
Ewing Funeral Home in Britt is assisting the family. To leave an online condolence, visit www.ewingfh.com
Category:
The Buffalo Center Tribune
The Buffalo Center Tribune
PO Box 367
Buffalo Center, IA 50424
Phone: 641-562-2606
Fax: 1-800-340-0805
Email: bctrib@wctatel.net
Mid-America Publishing
This newspaper is part of the Mid-America Publishing Family. Please visit www.midampublishing.com for more information.