Palmer Christianson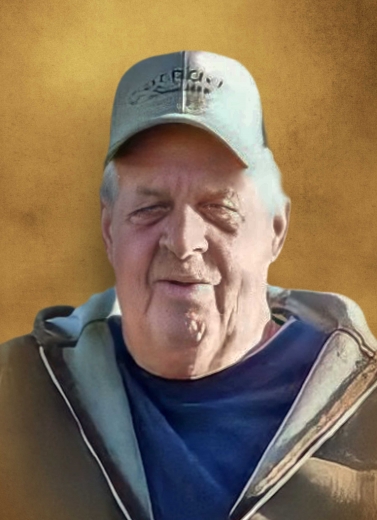 Palmer John Christenson, age 83 of Thompson, died on Tuesday, August 16, 2022 at his home. A memorial service was held at 1:00 p.m. on Saturday, August 20, 2022 at Schott Funeral Homes-Mittelstadt Chapel, 902 E. Main St. in Lake Mills with Mr. Kermit Singelstad officiating. A private inurnment will take place at a later date.
Palmer John Christenson was born on February 3, 1939 in Albert Lea, Minnesota to parents Raymond and Hazel (Sward) Christenson. He was baptized at Emmons Lutheran Church in Emmons, MN, and attended country school near Clarks Grove, MN. He was joined in marriage with Kayla Knudson on April 27, 1990 in Forest City. The couple made their home in Thompson.
Palmer was truly a jack-of-all-trades, and he found joy in scavenging. Palmer spent many hours working for people to assist them in clearing out their farms and homes. He would find junk, scrap metal, antiques and other treasures. This occupation led to his collecting of items like old water pumps, wagon wheels and oil lamps. Throughout his life, he also did construction work, moved snow, mowed lawns, and owned rental properties.
In his free time, Palmer enjoyed going for drives around town so he could keep up on all the latest gossip, he tended to his garden, and watched westerns while eating ice cream. He had a dry sense of humor and definitely did not hold back when communicating with family and friends; Palmer was a straight-shooter.
He will be missed by his wife Kayla of Thompson; children Rebekah (Scott) Wright of Thompson; Jeremiah (Angela) O'Rourke of Bay City, MI; Tammy Funk; Christopher Christenson; Jaimy (Kelly) Christenson; Angelica Hiykel; and Jason Hopkins; as well as grandchildren: Ragan, Wyatt, Abbey, Dreama, Hannah, Derek, Olivia, Faith, Kalob, Caitlyn and six others he considered his grandchildren.
Palmer is also survived by 10 siblings: Marjorie Solberg, Rosie (Carl) Glienke, Nancy Walterman, Robert Christenson, Fred (Claudia) Christenson, Willard (JoAnne) Christenson, David (Sherree) Christenson, Philip (Judy) Christenson, Victor (Monica) Christenson and Jon (Deb) Christenson; and numerous nieces and nephews.
Palmer was preceded in death by his parents; two brothers: Raymond Jr. and Steven; two brothers-in-law, Phillip Solberg and Gerald Walterman; and a sister-in-law Marian Christenson.
Schott Funeral Homes is assisting with arrangements, and online condolences can be made at: www.schottfuneralhomes.com
Category:
The Buffalo Center Tribune
Mid-America Publishing
This newspaper is part of the Mid-America Publishing Family. Please visit www.midampublishing.com for more information.