Phyllis Hauan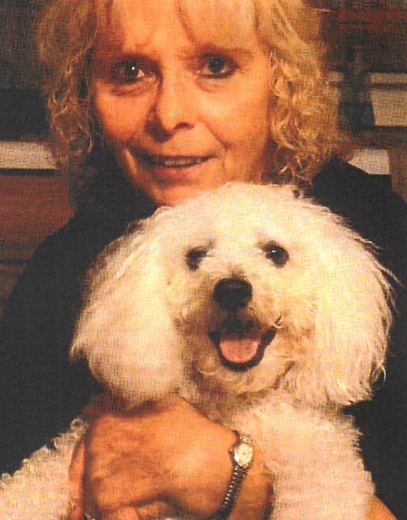 Phyllis Ann Hauan, 76, of Thompson, Ia. died Saturday, March 11 at the Good Samaritan Center in Forest City. Celebration of Life services will be held at a later date. In lieu of flowers, memorials may be directed to Bethany Lutheran Church in Thompson.
Phyllis was born November 8, 1946 in Buffalo Center; daughter to Melvin Gustav and Agnes Katherine (Stalhiem) Tollagson.
She attended her first years of school in Bricelyn, Minn. and later moved to Thompson. She graduated from Thompson H.S., in 1964. Phyllis was baptized at Zion Lutheran Church in Rake on February 16, 1947 and was confirmed at Bethany Lutheran Church in Thompson on May 21, 1961.
After school, she worked for Deluxe in Lake Mills and then Winnebago Industries for over 25 years, before retiring. She was fashionable and particular about her clothing no matter what day. She loved to dance and had a contagious laugh. When the kids were young, and she got home after work, she always called to see how her Mom's day was. She loved dogs; her last one being Shadow, and they were inseparable.
No matter how hot it was, it could never be hot enough for her. She had absolutely zero filters, and said it how it was, no matter the person. Phyllis was very strong willed and independent. She admired strong and independent people. She enjoyed the times she spent with family and friends. She will be missed by all who knew and loved her.
She is survived by her one daughter, Teresa Brunsvold of Center Point, Texas and granddaughter, Jadyn; one son, Troy and Alissa Fleener, of Thompson; granddaughter, Layla Langfald and her boyfriend Gabe; two grandsons, Cadin Fleener and his girlfriend Haley, and Maison Fleener; one sister, Sharon Vrieze Moore, of South Carolina and one brother, Wayne and Jeanne Tollagson of Crystal Lake.
She was preceded in death by her parents and one brother-in-law, Ken Vrieze.
You can contact the family with on-line condolences at: www.schottfuneralhomes.com (641)-585-2685
Category:
The Buffalo Center Tribune
Mid-America Publishing
This newspaper is part of the Mid-America Publishing Family. Please visit www.midampublishing.com for more information.