Robert Joynt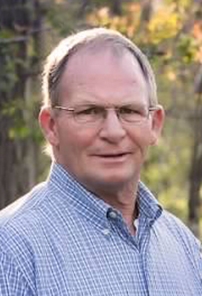 Robert "Bob" Bernard Joynt, age 69, of Rake, died Saturday, July 11, 2020, at his home in Rake. A Funeral Mass for Bob was held on Monday, July 20, at St. Patrick's Catholic Church in Buffalo Center. Interment was in East Cemetery in Rake. The Funeral Mass and graveside service was live streamed and can be viewed on Oakcrest Funeral Services' Facebook page.
Bob was born Dec. 31, 1950 in Emmetsburg, the son of Earl and Rosella (Bisenius) Joynt. He attended Emmetsburg Catholic High School and graduated from Emmetsburg High School in 1969. After high school he attended Emmetsburg Jr. College for one year, before being drafted into the United States Army.
Bob was very proud of his service in the Army. He served in Vietnam in '70 and '71 and was awarded the Bronze Star with Valor for his bravery and actions in combat. He was honorably discharged and was often seen wearing his DD-214 t-shirt, which identified his honorable discharge from the Department of Defense.
After his military service, he returned to Emmetsburg, where he met Jackie, who was attending nurses training there. He worked for Jack Kibbie on his farm, before moving to Seargent Bluff and Canton, SD to work for Muv All and Heavy Haul Trailer Companies from 1975 to 1978. Bob and Jackie moved to Rake in 1978, where Bob started and operated Joynt Plumbing & Heating until his retirement in 2012.
Bob was united in marriage to Jacqueline "Jackie" Jordahl on November 18, 1972 at Zion Lutheran Church in Rake. Bob served as the Mayor of Rake for two terms, on Rake's City Council, Winnebago County Supervisor for eight years, trustee on various Parish committees, and B.C.R.L. School Board. He was a member of the Knights of Columbus, and he was a member of the Rake Fire Department as well as a 1st Responder. Bob enjoyed golfing and spending time with family and friends. Bob and Jackie took a memorable trip to Rome with friends in 2009. After his retirement, Bob stayed busy checking in on his grandchildren, visiting area casinos, and playing Cribbage with his friend Dave. He was known for his quick wit, humor, and honest personality.
He is survived by his children, Melissa (Matt) Duve of Rake; their children: Emma, William, and Jack; Ryan (Melissa) Joynt of Lake Mills; their children: Jadyn, Dylan, and Keely; Jon (Jessica) Joynt of Grimes; their children: Jackson, Emmett, Ayden, and A.J.; brothers: Gerald Joynt of Mason City, and Clem Joynt of Emmetsburg; sister, Mary (Bob) Johnson of Shafer, MN, and many cousins, nieces, nephews and close friends.
Bob was preceded in death by his wife Jackie; infant son, Jeremy; his parents and in-laws; infant grandson, Lewis Duve; brother, Paul and twin brother William; sister-in-law, Janice Joynt and brother-in-law, Royce Jordahl.
Oakcrest Funeral Services in Buffalo Center is assisting the family. To leave an online condolence, visit www.oakcrestfuneralservices.com
Category:
The Buffalo Center Tribune
The Buffalo Center Tribune
PO Box 367
Buffalo Center, IA 50424
Phone: 641-562-2606
Fax: 1-800-340-0805
Email: bctrib@wctatel.net
Mid-America Publishing
This newspaper is part of the Mid-America Publishing Family. Please visit www.midampublishing.com for more information.