Russell Lee Buss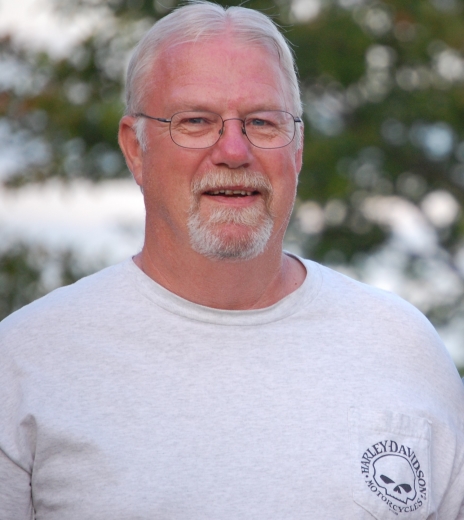 Russell Lee Buss, age 68, died Sunday, June 21, 2020, at the Kossuth Regional Health Center in Algona. A memorial service was held on Friday, June 26, at Bethlehem Lutheran Church in Buffalo Center. Interment will be in Olena Mound Cemetery.
Russell Lee Buss was born Feb. 14, 1952, in Buffalo Center, the son of Melvin and Helena (Senne) Buss. He grew up on a farm just south of Buffalo Center and graduated from Buffalo Center High School in 1970.
On Aug. 15, 1970, Russell was united in marriage to Karen Jensen at the United Methodist Church in Buffalo Center. They moved to Britt where Russell worked for the State of Iowa as a surveyor and was a member of the U.S. Army Reserve before returning to Buffalo Center in 1978. Russell took over the family farm after the passing of his dad in 1981. Russell drove truck for many years for Miff and Denny Wessels, Willy Hassebroek, and LB Transport. He retired from trucking in 2014.
Russell enjoyed fishing, playing cards with his grandchildren, hunting, collecting guns, golfing, and traveling. Russell loved spending time with family and visiting with others. He loved to socialize.
He is survived by his wife, Karen of Buffalo Center; children: Jodi and her husband Perry Timmer of Jackson, MN; their children: Ryan and Allison Almelien and Kassidy, Colton, and Destiny Timmer; Jill and her husband Randy Melz of Buffalo Center; their children: Noah and Kendall Melz; and Michael and his wife Tina Buss of Phenix City, AL; their children: Michael and Madison Buss and Brandy (Rob) Sellers and Ryan (Marlene) Roff; great-grandchildren: Noah Stith and Eliza Roff; brothers: Leon (Marylou) Buss and Dale Buss (Lori Tuma); sister, Mavis Hess; sisters-in-law: Nancy Buss, Audrey (Dick) Hartmann, and Ellen (Gerald) Molskness; and many nieces and nephews.
Russell was preceded in death by his parents: Melvin and Helena Buss; in-laws: Herb and Eva Jensen; son-in-law, Brad Almelien; and brother-in-law, Darrel Jensen.
Services may be viewed on Oakcrest Funeral Services' Facebook page. Oakcrest Funeral Services in Buffalo Center is assisting the family. To leave an online condolence, visit www.oakcrestfuneralservices.com
Category:
The Buffalo Center Tribune
Mid-America Publishing
This newspaper is part of the Mid-America Publishing Family. Please visit www.midampublishing.com for more information.