Ruth Sorensen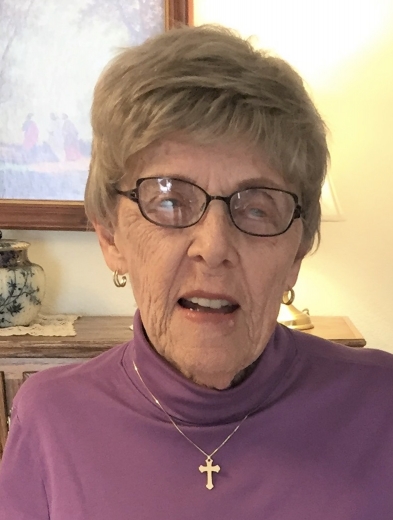 Ruth Annetta Sorensen, age 100, peacefully passed away on April 25th, at the Maple Lawn Nursing Home in Fulda, Minnesota.
A memorial service will be at 3 p.m. on Sunday, May 7 at the Totzke Funeral Home in Fulda, Minn., to celebrate Ruth's life on earth and her future with Christ. Internment will take place at a later date in Buffalo Center, alongside her parents.
Ruth was born April 12th, 1923 in Buffalo Center to parents Harm H. Feldick and Martha Mae Feldick (Folkerts). She graduated Buffalo Center High School in 1940 and then enrolled in the Business School at Hamilton College in Mason City, graduating in 1942. She was recruited by General Mills in Minneapolis, ultimately working there for 40 years in the administrative field. Ruth was an active member of several Baptist churches in the communities where she lived throughout her lifetime. She volunteered innumerable hours with the Kenny Rehabilitation Institute in Golden Valley, assisting physical and occupational therapy patients recovering from short-term injuries and managing long-term conditions and disabilities.  In retirement, Ruth enjoyed traveling around the country in a variety of recreational vehicles.
Survivors include nephews Craig, Steve, and Nate Feldick, niece Kathy May; the family of her late husband, Leon; and the many friends whose lives were touched by Ruth in such a positive way.
She is preceded in death by her late husbands, LeRoy Meyer and Leon Sorensen; her parents; her sister, Shirlee Holbrook; her brother Harris Feldick; and her nephew Jeff Feldick.
Category:
The Buffalo Center Tribune
Mid-America Publishing
This newspaper is part of the Mid-America Publishing Family. Please visit www.midampublishing.com for more information.