Susan Schoning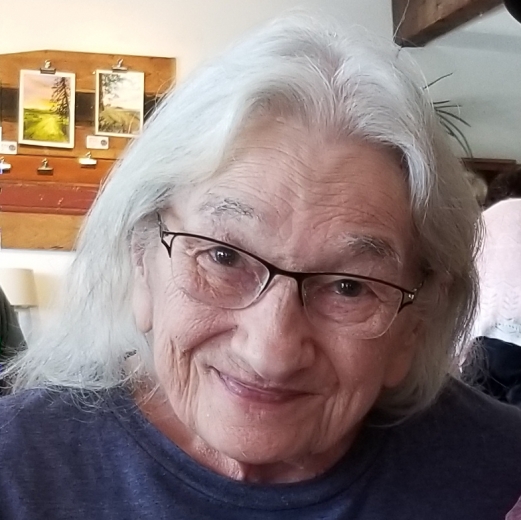 Susan Nachtigall Schoning, 81, of Buffalo Center, passed away on Tuesday, Nov. 8, 2022, in Austin, MN. A Celebration of Susan's Life was held in Omaha on December 28, 2022.
Susan was born in Omaha, NE, on August 1, 1941, to Robert and Louise (Hug) Nachtigall. She had three older siblings: Bob, Ron, and Louise (Babe). She also had two younger siblings: twins Mary and David. She attended Holy Cross Elementary School and then graduated from Mercy High School in 1959. When she was young, Susan worked as a bookkeeper at her family's business, Midwest Church Goods Company.
On August 11, 1962, Susan married Fred Schoning, a young man who was a friend of her brother Ron. They were married at Holy Cross Catholic Church and, on May 7, 1963, they welcomed their only child, a daughter, Lisa Marie.
Susan was a stay-at-home mom for a few years. Then, when Lisa was in 1st grade, Susan became active in VAIR (Volunteer Aids in Reading) at Lisa's school. As a VAIR volunteer, Susan spent several years helping elementary students learn to read. That volunteer opportunity eventually led to a 30-year job in special education. As a special education paraprofessional, most of her time was spent working with students with behavioral issues. She had a great deal of love for her students; many of whom came from disadvantaged backgrounds.
But, in recent years, Susan's favorite "job" was probably being a grandmother to her and Fred's only grandchild, Jack. From the time Jack was born in 1997, Susan doted on him as only a grandmother could! She supported Jack any way she could and was so very proud of every one of Jack's accomplishments. After Fred passed away, Susan moved to Buffalo Center in 2017 to be closer to Lisa, her husband John, and their son Jack.
Although she wasn't able to do it often, Susan enjoyed traveling throughout the Midwest whenever she could. She especially enjoyed visiting Lake Superior, which led to a love of lighthouses. She also enjoyed watching the hot air balloons at the National Hot Air Balloon Championship and Classic in Indianola every year. She also loved books and music, as well as staying connected with all of her friends on Facebook!
Susan enjoyed the little things in life, like sitting outside on a sunny day and sitting around a fire with a glass of wine on a summer night. She was known for her kindness and for her generosity. She was always willing to help anyone out whenever she could!
Susan is survived by her daughter Lisa Ralls of Buffalo Center, grandson Jack Ralls (and Jack's special friend Jessica Anderson) of New York City, her brother Ron Nachtigall and sister-in-law Dorothy Nachtigall of Omaha, her sister Mary Peterson of Omaha, her granddog Mo, and many nieces, nephews, and friends. She was preceded in death by her parents Robert and Louise Nachtigall, her husband Fred Schoning, her brothers Bob Nachtigall and David Nachtigall, her sister Louise (Babe) Nazeck, and her son-in-law John Ralls.
People wishing to memorialize Susan can send donations to the Friends of Winnebago County Conservation Foundation at 34496 110th Avenue, Forest City, IA, 50436. All proceeds will go towards the Winnebago County Conservation Board's new Environmental Education Center.
Category:
The Buffalo Center Tribune
The Buffalo Center Tribune
PO Box 367
Buffalo Center, IA 50424
Phone: 641-562-2606
Fax: 1-800-340-0805
Email: bctrib@wctatel.net
Mid-America Publishing
This newspaper is part of the Mid-America Publishing Family. Please visit www.midampublishing.com for more information.