Tracy Armstrong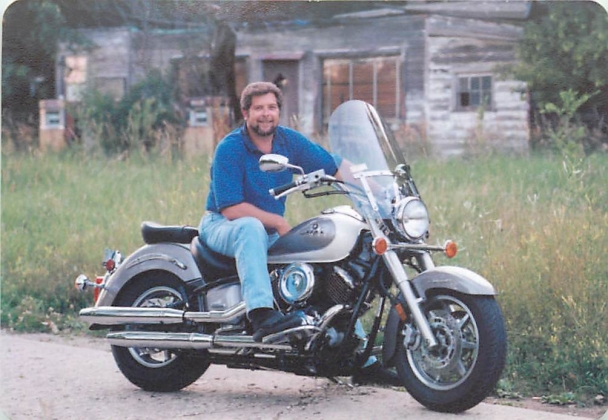 Tracy L. Armstrong, age 59 of Forest City, IA, passed away on Tuesday, September 6, 2022, at the Hancock Memorial Hospital in Britt, IA.
Visitation for Tracy took place on September 17, 2022 at 2:00 p.m. at the United Methodist Church, 215 1 st St. NW, Buffalo Center, IA 50424, with a memorial service that followed at 3:00 p.m., with Rev. Russell Jacobsen officiating. Following the service, there was a luncheon provided at the Heritage Center in Buffalo Center, Iowa.
Tracy Lee Armstrong was born on January 21, 1963, in Buffalo Center, IA to parents Chuck and Marcy (Ranes) Armstrong. Tracy was baptized and confirmed at the United Methodist Church in Buffalo Center. He grew up in Buffalo Center, Iowa and graduated from Buffalo Center High School in 1981. He went on to attend Iowa Lakes Community College and obtained his degree in Hotel and Restaurant Management. 
On April 16, 1983, Tracy was united in marriage to Jackie (Nelson) at the First Baptist Church in Sac City, IA. To this union, two children were born: Peggy Sue and Eric. Tracy and Jackie worked as Country Club Managers in West Bend, IA. From there, they owned the Homestead Restaurant and Lounge in Lakota, IA. Tracy spent some time at Winnebago Industries in the drafting department before taking a job as  Maintenance and Property Manager at North Central Human Services. He stayed with the changes in the organization until his retirement in the fall of 2021. 
Tracy enjoyed the work he did. He enjoyed it so much, he even continued to do it within his home and throughout his neighborhood. If there was something that needed to be fixed or repaired, neighbors and family knew who to call – Tracy! Other hobbies of his included listening to Elvis music, restoring motorcycles, telling "dad jokes," and sitting around the campfire with family and friends. Tracy always cheered for the Minnesota Vikings, typically dressed in Viking attire along with his crocs, always with socks! He loved history, facts regarding past presidents, and playing trivia. More than anything, Tracy was a family man. Time spent with his family was what he cherished the most.
He is preceded in death by his father, Chuck Armstrong; brother, James Armstrong; both sets of grandparents, as well as numerous aunts, uncles, and cousins. Tracy is survived by his loving wife of 39 years, Jackie Armstrong; mother, Marcy Armstrong; children, Eric Armstrong and Peggy Sue Clay; son-in-law Chris Clay; his grandson expected in January 2023, Jeremiah Lee Clay; brother, Scott Armstrong; as well as many loving extended relatives and friends.
You can contact the family with on-line condolences at: www.schottfuneralhomes.com
Category:
The Buffalo Center Tribune
Mid-America Publishing
This newspaper is part of the Mid-America Publishing Family. Please visit www.midampublishing.com for more information.